Used Across Multiple Leagues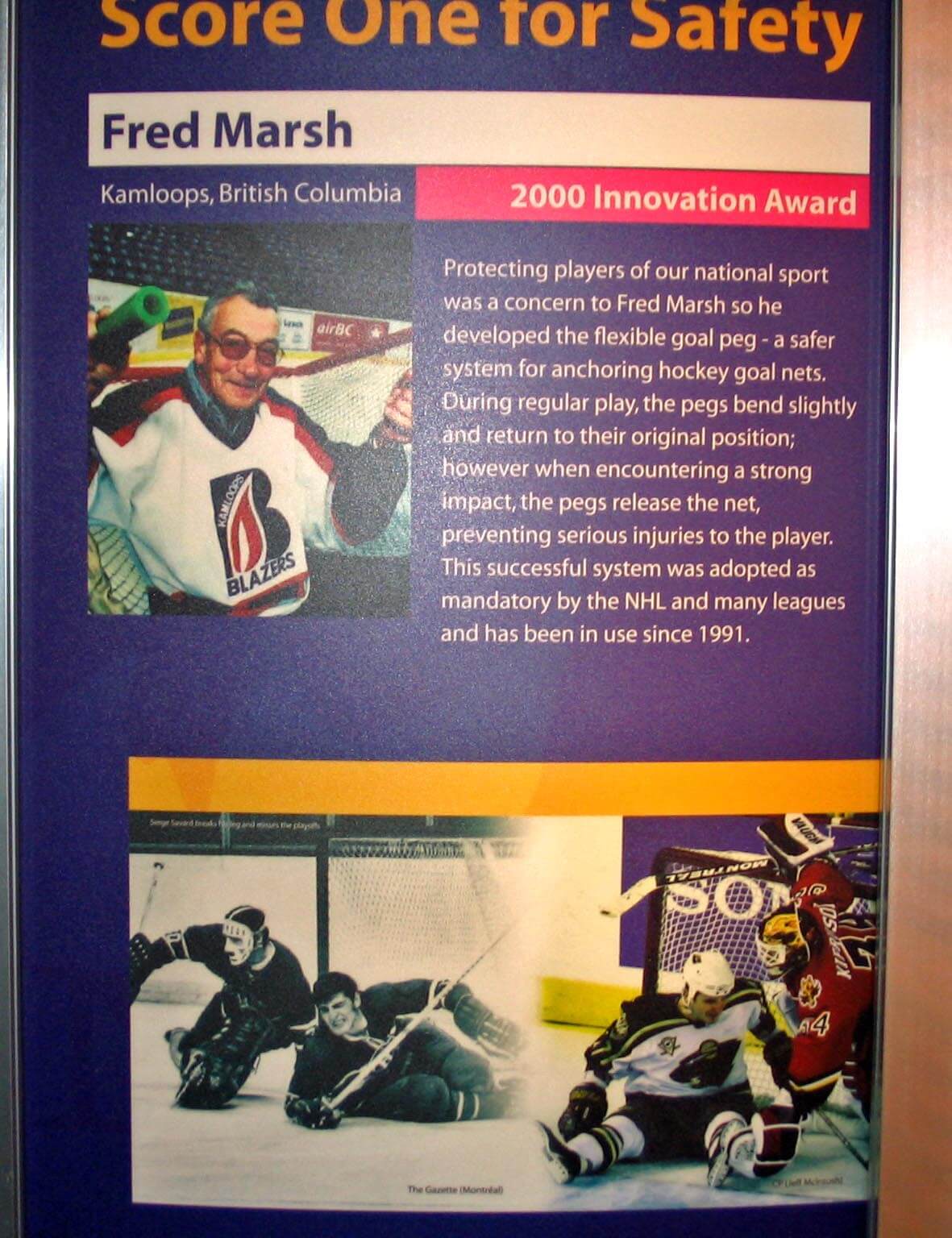 Manning Innovation Award
The Manning Innovation Awards, named in honor of the late Ernest C. Manning, former Alberta premier and Canadian senator, was incorporated as a not-for-profit society in 1980 to stimulate, encourage and reward deserving Canadian innovators for their personal accomplishments that have widespread social and economic benefit to Canada.
In the fall of 2000 Fred proudly accepted the Manning Innovation Award for his invention of the Marsh Flexible Goal Pegs.
Congratulations to Fred for making hockey a safer game for all!

get in touch
Order Now!
To order Marsh Pegs, write, phone, or email us below!

507 Bolstad Turn, Saskatoon, SK, S7W 0X9